Forrester Named Jivox a Creative
Advertising Technology Leader
Jivox embraces the evolving needs of the modern brand, which faces disruption on many fronts — from the direct-to-consumer (DTC) revolution to the economic turmoil of the COVID pandemic — and for which the business performance for creative adtech has become a requirement, not a nice-to-have."
Smart Ways Brands are
Saving Money

on Creative Production and

Boosting Media Performance

Using Dynamic Creative

(DCO)

Technology

Fortune 1000 Brands Deliver ROI Through Personalization

"We've squeezed as much as we can out of media targeting and optimization. The next big lever we will use to achieve better efficiency and performance is optimizing creative and content for relevance and engagement."
AdWeek eCommerce, CPG & Retail Performance Marketing Fireside Chat
Jivox's CEO highlighted essential technologies that could help brands accelerate eCommerce marketing.
White Paper
How Global Brands Use DCO to Efficiently Scale Personalization
Learn how global brands adopt automation tools in their creative production process to achieve efficiency and scale.
E-Book
5 "Whats" Marketers Ask About DCO and ROI
Forrester's Joanna O'Connell answers the most asked questions about dynamic creative (DCO) technology.
E-Book
More Conversion,
Less Guessing with AI
Discover the 4 reasons to use AI and machine learning for personalized digital marketing.
Benchmark Report
Omnichannel Personalization Boosts Engagement by 4x
Get insight into the positive impact of combining omnichannel marketing and personalized messaging.
On-Demand Webinar
Deliver Relevance with Data-Driven Insights
Forrester's Joanna O'Connell and Jivox's Diaz Nesamoney discuss how to use data to scale personalized messaging.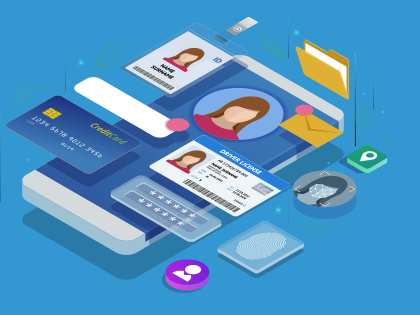 On-Demand Webinar
Identity And Personalization In A Post-Cookie World
Here's what brands need to know as digital marketing transitions into a post-cookie world.
Efficiency
Streamline creative production workflow and costs using automation.
Save time and money by automatically generating thousands of personalized image and video ad variations.
Scale
Enable precision marketing and optimization across paid and owned channels.
Personalize omni-channel messaging to individual customers. 
Enable enterprise-wide collaboration for global to local implementation.
Sales-Lift
Deliver the right products and content to individual consumers with the highest purchase intent.
Identify in-market consumers and algorithmically match them to the right product, offers, pricing, and content.
Experts on Personalization
"Jivox, which was also a leader in the previous wave, maintained its status thanks to a continued focus on innovation and the evolving needs of modern, data-rich, sophisticated brands, particularly DTC and eCommerce retailers."
"To be truly personalized with content, you must understand not only who you're targeting, but also the setting that they're in and the signals they've shared or relationship/conversation they're developing with your brand."
"Our Social Media click-through rate is four times the Salesforce benchmark for Facebook ads, and display CTR is 2.7 times the Google benchmark, using Jivox's AI-driven personalization platform."