Reach Your Target Every Time
Get in-depth statistics on the impact of personalization
on digital ad performance
Case Studies
The world's top retail, e-commerce, and travel brands are already experiencing the ROI of personalizing messages with Jivox IQ.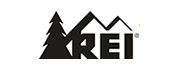 Personalization was their top strategy, with each ad dynamically generated on-the-fly based on time, day, viewer preferences and local weather.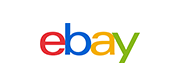 eBay rolls out personalized ads based on audience, geo and time data signals to introduce its LiveAuction site to new customers.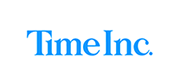 Personalized digital ads leverage geo-targeting to drive magazine buyers into 11 unique retail stores for a point-of-sale campaign.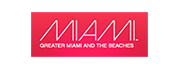 Miami Tourism serves up interactive quizzes and invites tourists to Florida using data driven dynamic ads localized by language and country.
Best Practices for Programmatic Creative
The survey shows advertisers in 2016 are expected to spend almost half of their digital media budgets on programmatic ad buys.
2016 Benchmark Report
Get in-depth statistics on the impact of personalization on digital ad performance.
Jivox At-A-Glance
Get a complete overview of the benefits, technology and infrastructure behind this powerful platform.
Jivox and AppNexus
Integration
Learn how Jivox and AppNexus are reinventing online ad retargeting.
Jivox Facebook
Integration
Personalize Facebook ads using Jivox dynamic creative optimization.
Neuron-Powered Recommendation Engine
Learn how to increase relevance of ad content.
AI and Digital
Marketing
4 reasons to use AI and machine learning for personalized digital marketing.
Omni-channel
Native DCO
Personalize omni-channel Native DCO for 1:1 experience.
Omni-channel Personalization
5 steps to building high quality 1:1 customer experience across all channels and devices.
Dynamic Creative Optimization
Use data and AI to evolve your digital advertising strategy from retargeting to personalization.